The famous HBO "Chernobyl" series is about the tragedy of a nuclear disaster near Pripyat, Ukraine. To reflect the feel of the Soviet era, producers decided to choose the neighbour Lithuania as a filming spot for the series. Today we will reveal 5 the most thrilling and iconic places, where "Chernobyl" series were filmed.
1. Ignalina Nuclear Power Plant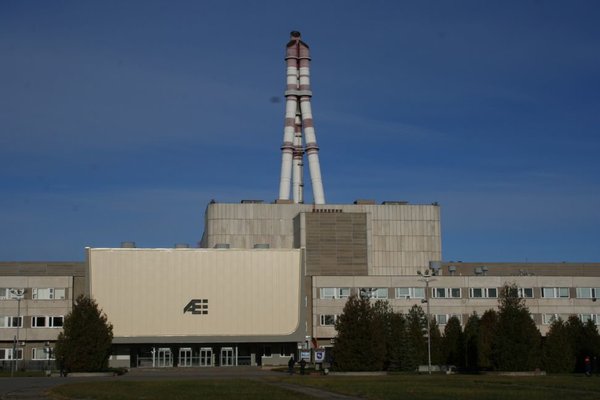 Ignalina Nuclear power station was the most suitable location to film some of the most shocking scenes of the "Chernobyl" tragedy where most of the action where shot. Ignalina Nuclear power plant is located around 90 minutes away from Vilnius, the capital of Lithuania and is available for visitors. Tourists can book a tour of the plant's-controlled zone, home to the reactor room, turbine room and block control panel.
2. Pripyat Hotel and Restaurant – Former Cultural and Sports Center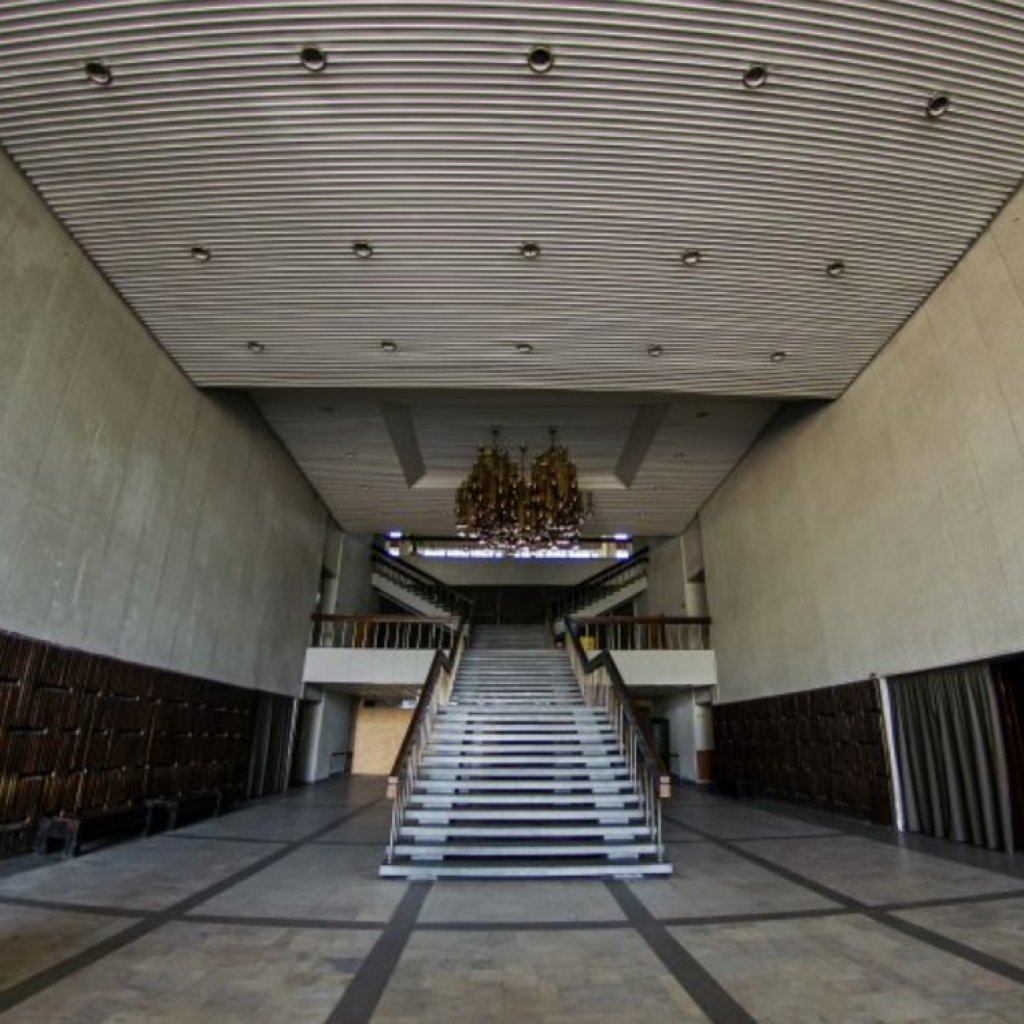 Former Cultural and Sports Center was built in 1982 and has definitely kept some of its history intact. Authentic furniture and a coffee maker on the bar helped to create a perfect scene of the Restaurant in the Hotel in Pripyat. The building is available to view when you book a "Chernobyl" series tour with FeelZcity.
3. Pripyat in Fabijoniskes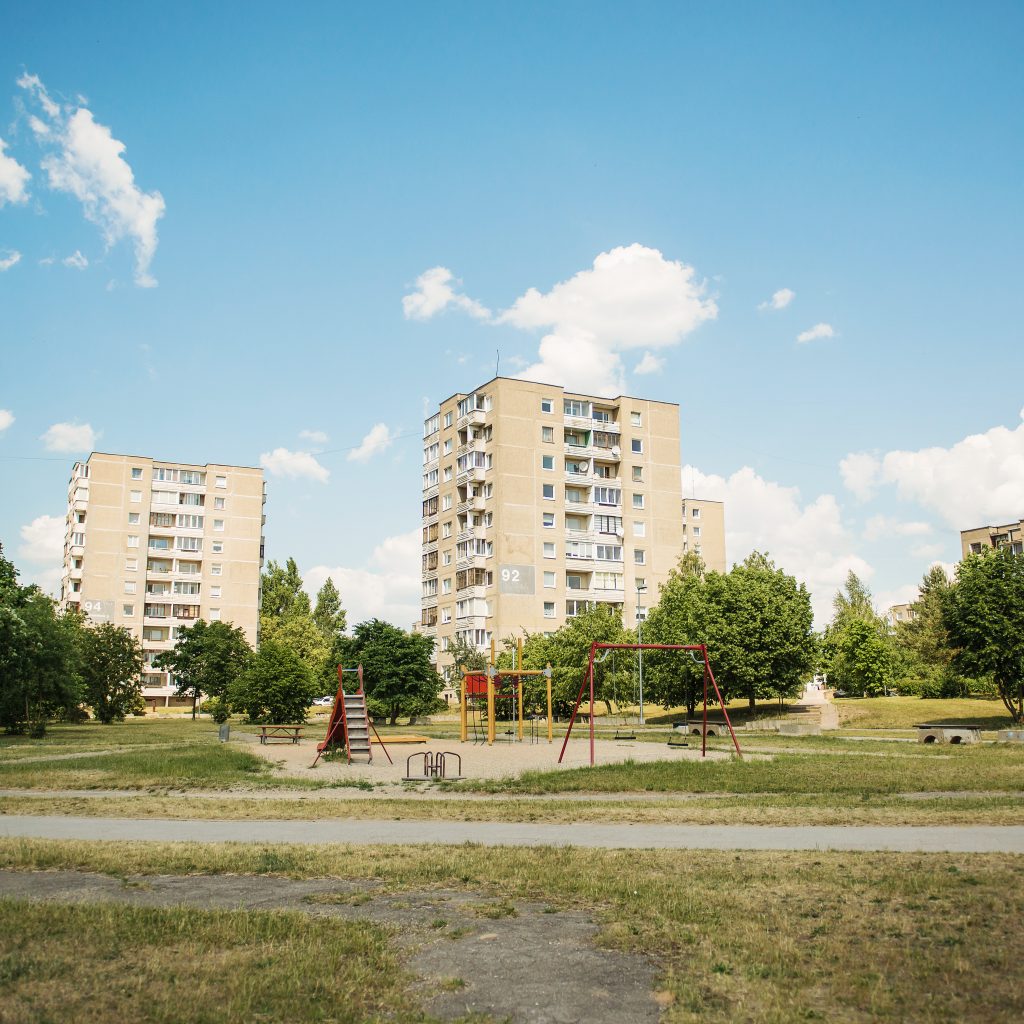 Fabijoniskes district became one of the most famous Lithuanian places in the world. The area with symmetrical, pale grey blocks perfectly reflects the sense of an idealistic Soviet city. The area was used to film the town of Pripyat. For example, one of the iconic scenes when the soldiers are evacuating the people from their houses and directing to the bus to leave the town. A detailed "Chernobyl" series tour in Fabijoniskes district is available with FeelZcity.
4. Moscow 6th Hospital – Former KTU Palace in Kaunas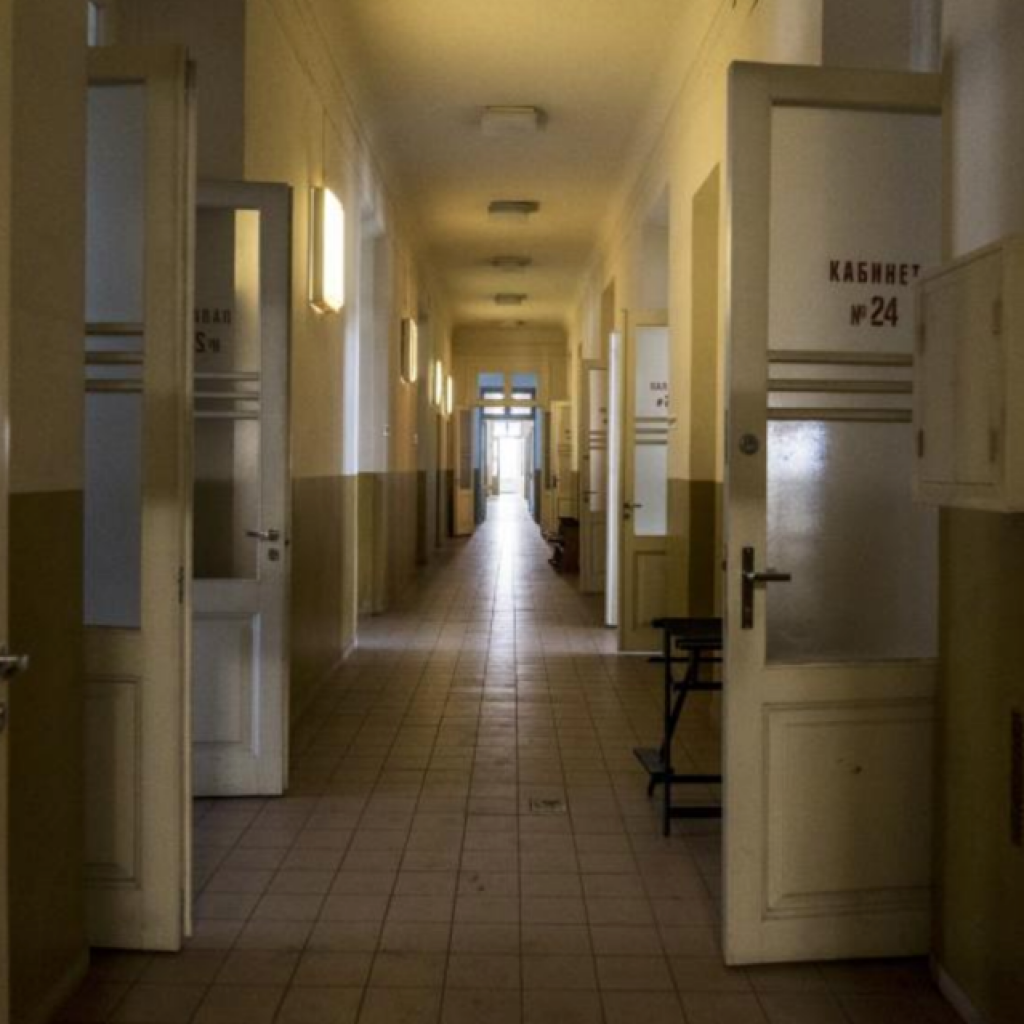 Some of the iconic scenes of the "Chernobyl" series was filmed in Former KTU Palace in Kaunas. This building was used as a horrific 6th hospital in Moscow. You can see the hospital in some of the scenes, for example, when the firefighters of Pripyat were brought after serious complications caused by radiation.
5. Valerij Legasov Flat in Kaunas
This iconic building in the city center of Kaunas was used to film a flat of a main character of the series – Valerij Legasov. You have a chance to see this flat if you visit Kaunas.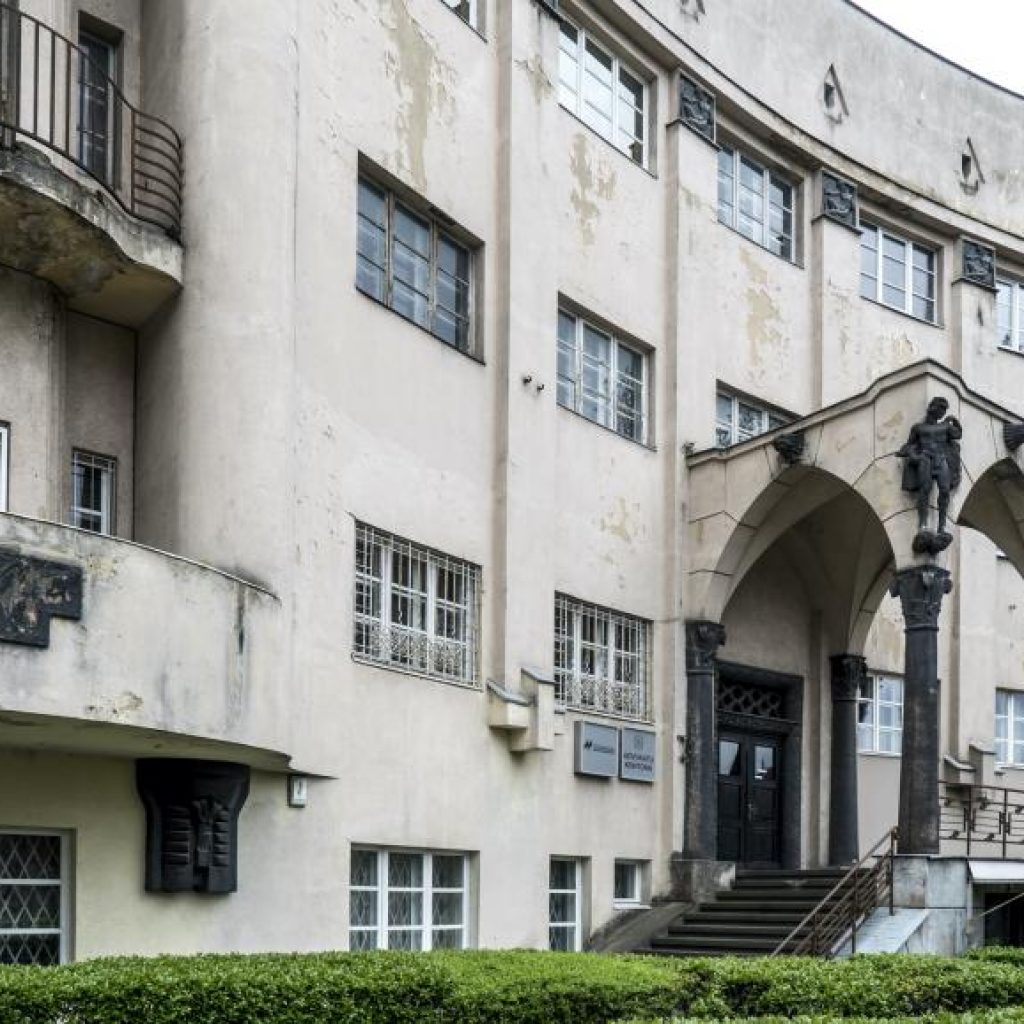 And if you stay only in Vilnius, on a special request, feelZcity offers you a unique opportunity to view a Soviet style flat, during the tour around the Fabijoniskes district.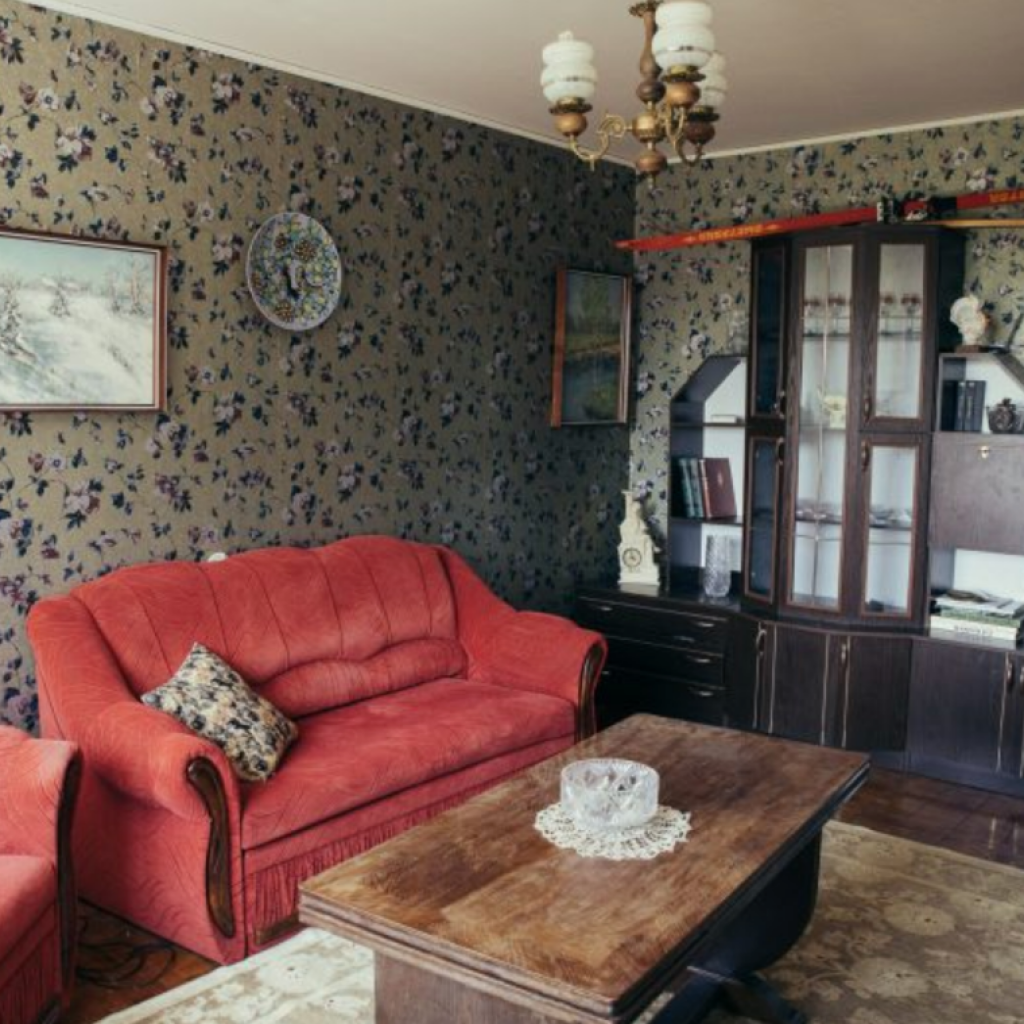 So, if you loved HBO "Chernobyl" series or you just want to feel the sense of the Soviet Era and learn its history, Lithuania is a perfect place for it. FeelZcity offers an unforgettable "Chernobyl" series tour of the scenes that were filmed in the Capital of Lithuania, Vilnius. With a professional guide, you will visit the most iconic places that we have mentioned today, for example, Fabijoniskes district and many more.