Hospitality in Vilnius has hit new heights this summer. Vilnius Greeters and friendly locals are now welcoming the ever-growing number of tourists coming to Lithuania's capital. Get ready to experience Vilnius from an insider's point of view. Tourists have 2 options: one is to meet with the friendly local for a chat and other – ask volunteers for tips and recommendations.
feelZcity is more than happy to be a partner in this awesome project, where tourists can meet and chat and get some more insights on the city directly from the locals in Vilnius. So how it works?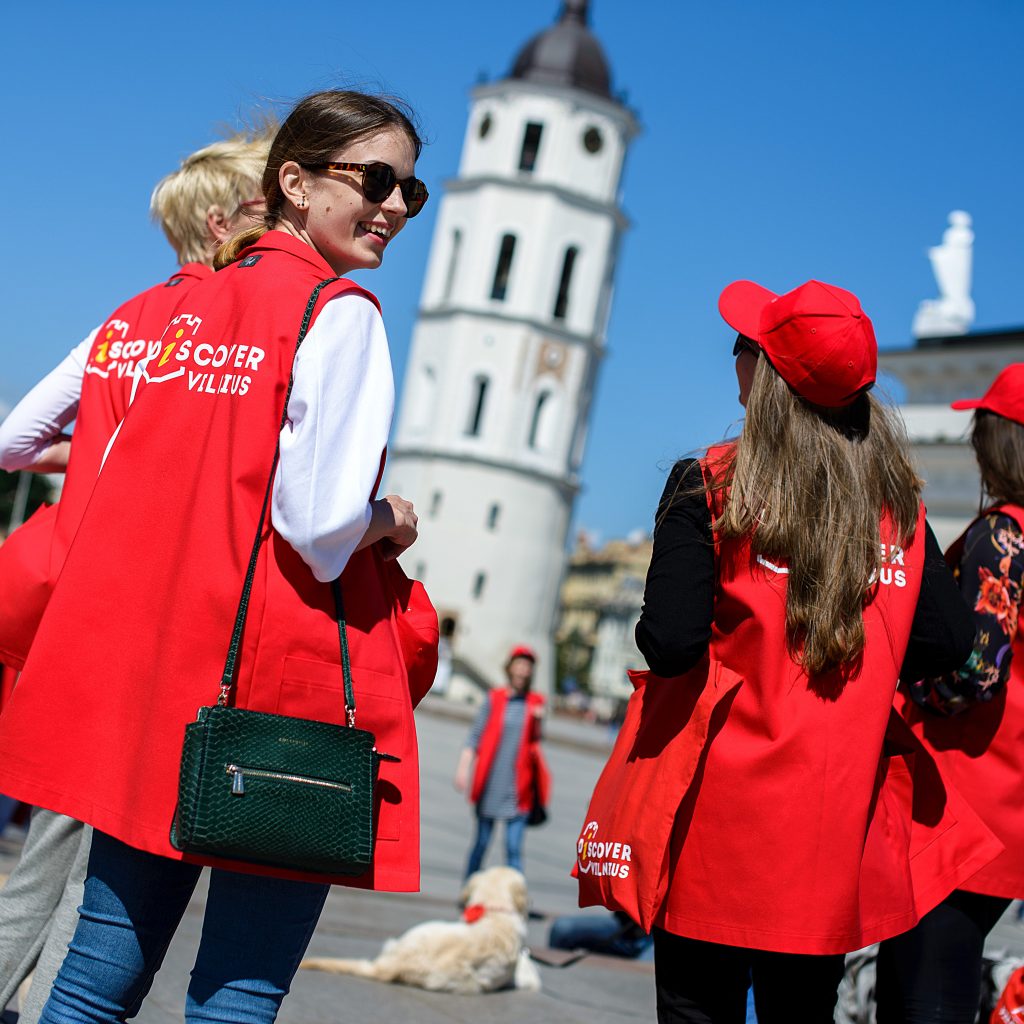 If you see someone wearing a red vest with 'Discover Vilnius' written on it and a red Vilnius cap, you've just found a Vilnius Tourism volunteer!
Vilnius Greeters will help you get around the city, recommend interesting places to visit, suggest leisure activities, and provide any other pertinent information. All summer long, look for Vilnius Greeters on the main streets of the city and ask for their advice about what to do, eat, and visit.
If you're looking for a more personal guide, why not grab a cup of coffee or visit a museum with our friendly locals participating in the Meet a Local programme? They can share their secrets about Vilnius with you, show you their favourite spots around the city, and give you insight into what it's like to live in the Lithuanian capital. You can register for a meeting here.
Meetings with locals happen on weekends, with the starting point at the Vilnius Tourist Information Centre. Volunteers of various ages and career paths have signed up to meet you and spend some time together. Feel free to talk to them about the city, active adventures, places off the beaten path, their favourite cafes, or just about anything else. Our locals will help you make discoveries based on your tastes, and above all else, make sure that you enjoy your time in Vilnius!