Since the 16th century, Zverynas has belonged to the Radvilas family, who had a hunting reserve there. Later, in the 19th century, the district became a popular resort. Nowadays, it is considered to be one of the most beautiful and picturesque districts of Vilnius full of sightseeing places and rich history.
Zverynas is a great place to walk around and explore. We would like to share some of the highlights that are worth seeing in Zverynas: 
Zverynas Bridge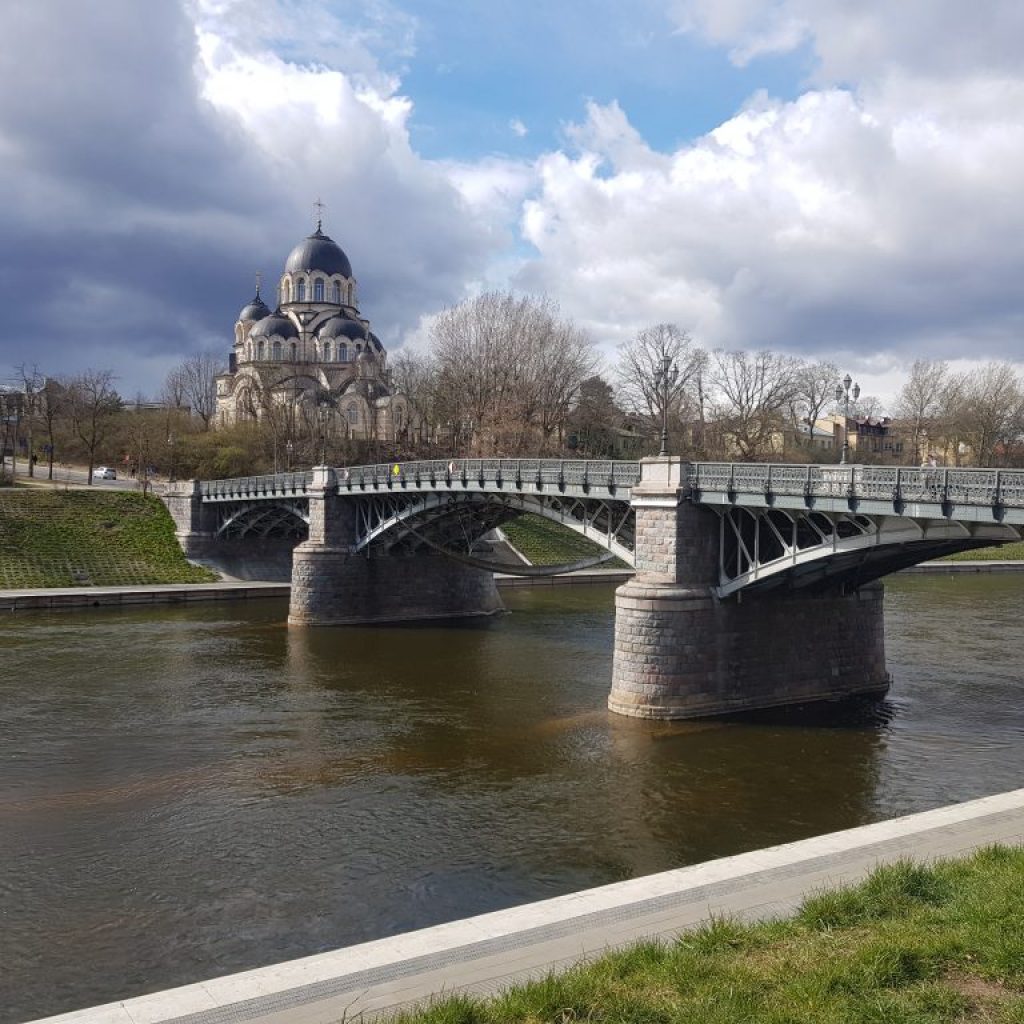 The very first bridge, built in 1892 to connected Zverynas and Gediminas avenue was originally wooden. Next to the bridge, there is the Church of Our Lady of the Sign.
Gediminas Stone
Right at the end of the path, next to the river Neris, there is a stone, called Gediminaiciu stone. According to experts, the mysterious stone used to mark the boundaries of the Grand Duke land in the city in the 15th century.
Kenesa
Kenesa, Karaites house of worship, on Liubarto str. is one out of the two surviving kenesas in Lithuania. Karaites have been living in Lithuania since the 14th century. Their religion – Karaism is a branch of Judaism.
Hospital of Infectious Diseases
Wooden houses in the middle of the park next to Birutes str. used to be a hospital of infectious diseases.  The hospital is surrounded by pine trees as it was thought that pine trees help improve patients' health. Some of the hospital buildings are still operating until now.
The House of the Pope
The building standing on the corner of  Poskos street looks like it is from a fairy tale. The house was built in 1901 and it has a unique name "The house of the popes". The house was called this way as it used to be a residence of orthodox priests of the nearby church. A decade ago, the house burned down, however, the new homeowner has restored the building according to its original design. In 2008 the house was recognised as the best restored within the historical environment since the restoration of Lithuania's independence.
Wooden Houses of Zverynas
The peculiar architecture of wooden houses in Zverynas is definitely one of the main highlights of the district. There are as many as 108 wooden houses in Zverynas, which are listed as Cultural Heritage and are protected by Vilnius City Register.