What to see and do in Vilnius?
The Old Town of Vilnius is one of the largest surviving medieval old towns in Northern Europe. The vibrant city has so much to offer for everyone's taste that sometimes it's difficult to choose. This is our top 15 list what every tourist must see, do and what to taste during your visit to this multicultural capital of Lithuania.
26 km to the North of Vilnius lies The Geographical Centre of Europe as it was found by The National Institute of Geography in France.
1. Magic Tile
STEBUKLAS (Miracle). Vilnius has its Miracle Tile, located in the Cathedral Square. The Stebuklas is most famous for its magical, wish-granting features, but it also represents an important day in Lithuanian history. Once you do find the miracle tile, here's what you do: spin around three times clockwise and make the biggest wish that comes from your heart. If it worked for the people in the Baltic Way of 1989, the Stebuklas just might work its wonders for you too. In 1989, to demonstrate the Baltic States' wish for independence, Lithuanians, Latvians and Estonians joined their hands forming a chain stretching from Vilnius to Riga (Latvia) and to Tallinn (Estonia). The Baltic Way was a symbolic action that separated Baltic States from the Soviet Union and by which our people expressed their will to be independent.
2. Art Quarter "Užupis"
"Republic" of Užupis was found in 1997 by a group of artists who wanted to carve out their own space in the capital. Our little version of Paris Montmartre has its own anthem, constitution, president, bishop, two churches, the Bernadine Cemetery – one of the oldest in the city – seven bridges, and its own guardian called The Bronze Angel of Užupis, which was placed in the centre of the district in 2002.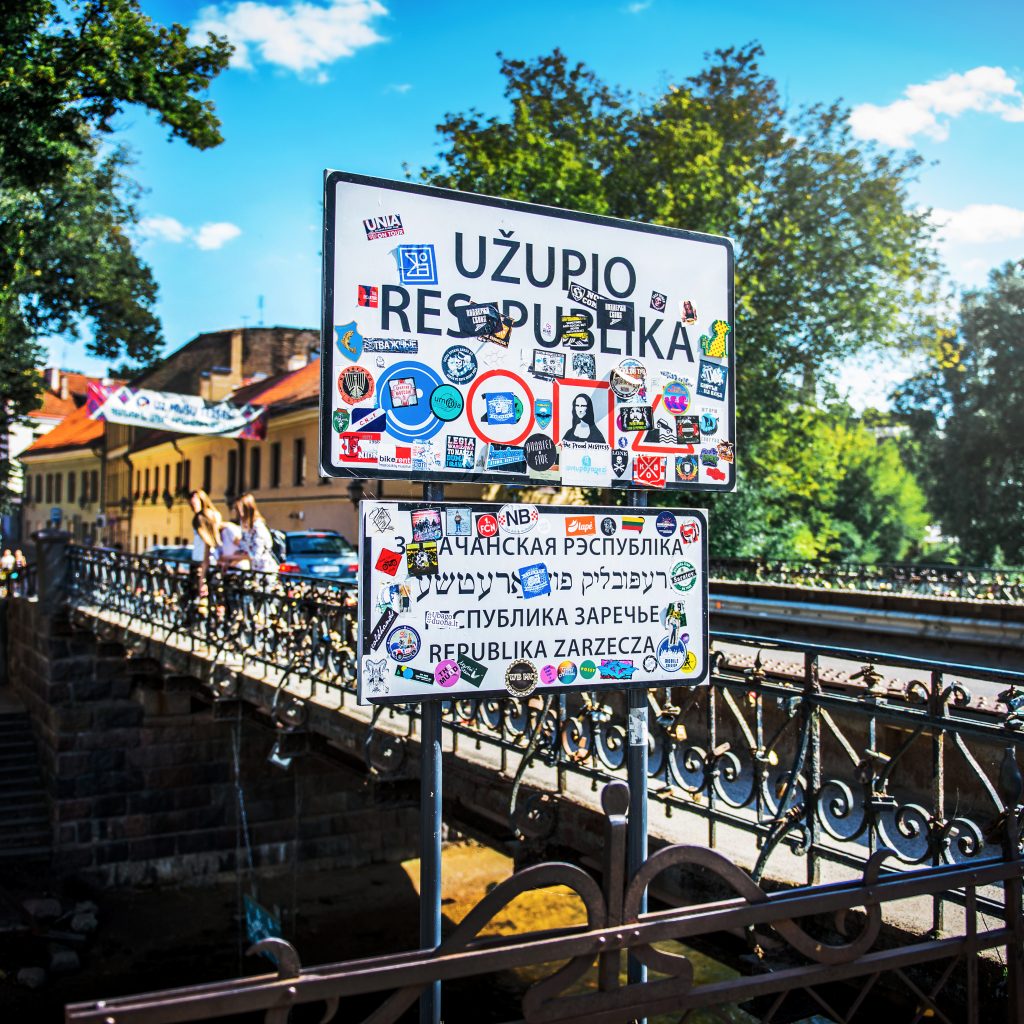 3. Botanical Garden
Vilnius University is a home to a venerable botanical garden, found in 1781 by French professor Jean-Emmanuel Gilibert and later expanded by James Cook's companion, the botanist Georg Forster. Every spring brings an amazing variety of lilacs in bloom, while the rhododendron collection is impressive in June, and there are also Japanese gardens here.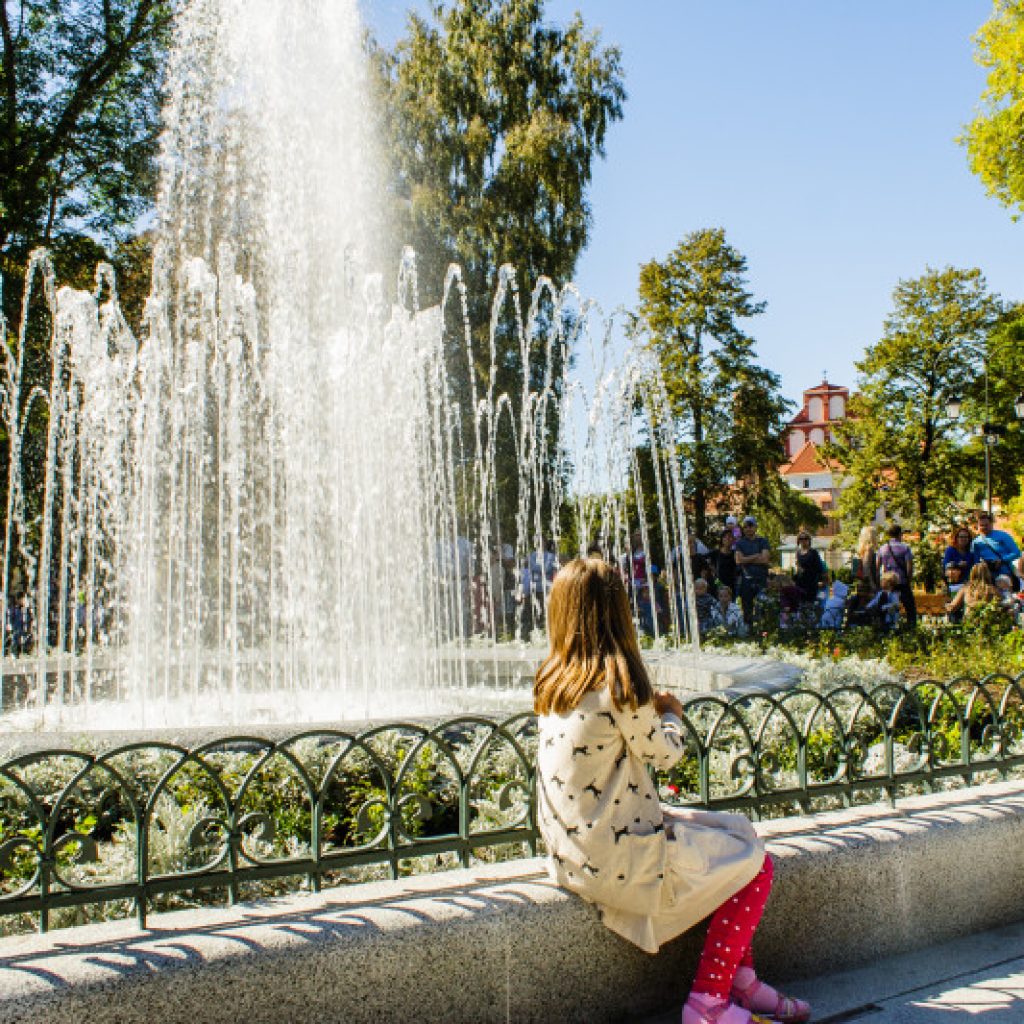 4. Famous Literates Street in the Old Town
Literatu Street is home to a wall featuring over 200 wooden, ceramic, glass or metal tiles engraved with the names of some of Lithuania's most famous literates' names.
5. Prison in the Center of Vilnius
Lukiškės is a prison in the center of Vilnius, near the Lukiškės Square. Most prisoners are there under temporary arrest awaiting court decisions or transfers to other detention facilities, but there is also a permanent prison with about 180 inmates; about 80 of whom are imprisoned for life. Most of visitors don't expect to find one of Lithuania's toughest prisons so close to Parliament right in the heart of the city. It looks more like a cathedral than a prison, though the barbed wire and conspicuously high walls give some hints.
6. Amazing number of Churches in Vilnius – See the Oldest One
There are 65 churches in Vilnius, 28 of them – in Vilnius Old Town. The Famous one – St. Anne's Church is a must see, you can not miss. And Tte Church of St. Nicolas is the oldest church in Lithuania. Its Gothic features have been preserved almost unchanged. From 1901 to 1939 it was the only church in Vilnius where Mass was held in Lithuanian – having in mind that there were only around 10 % of Lithuanians.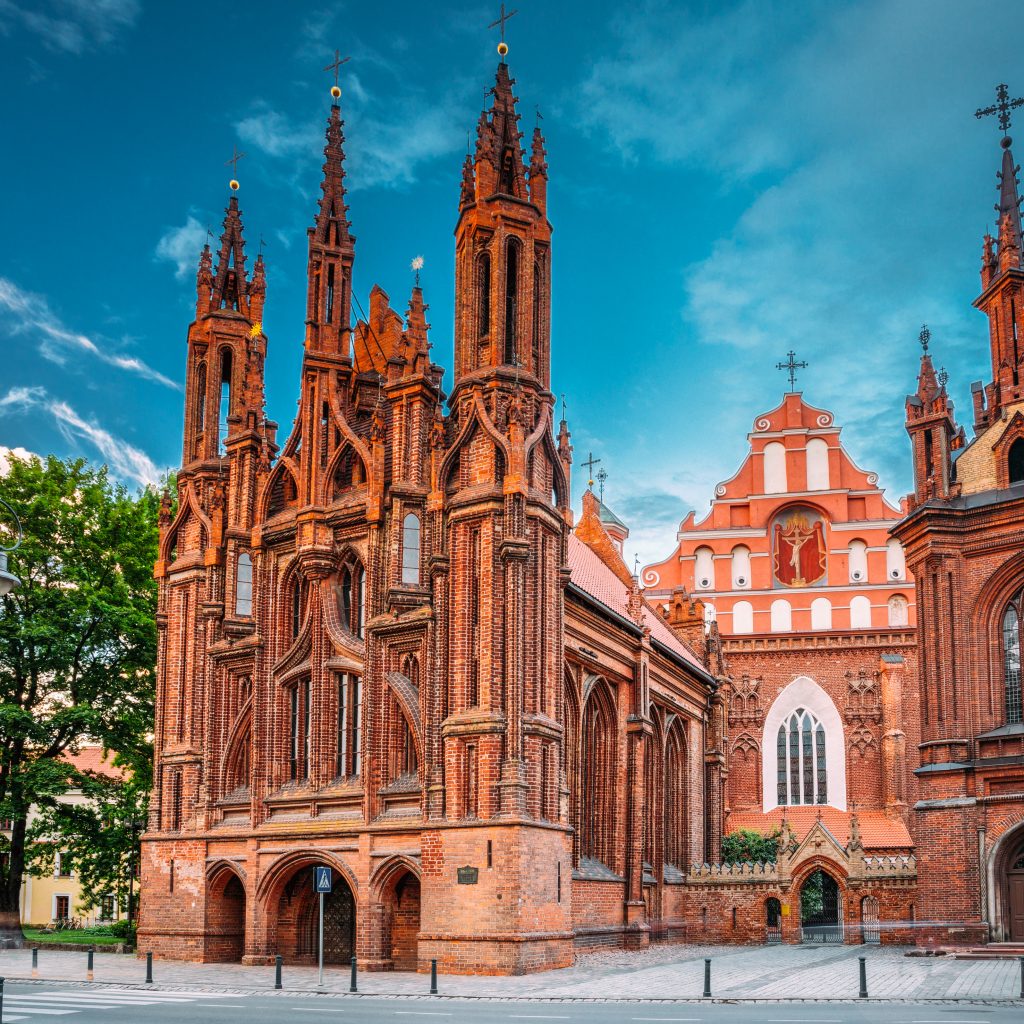 7. The Narrowest Street in Vilnius
Officially the narrowest street in Vilnius is called Skapo, which is only two meters wide. However, if you ask any local to take you to the narrowest street in Vilnius, you will end up on a cobblestone street which actually is about one meter wide, has no official name and is hidden in a secret old town courtyard.
8. "Three Muses" Sculpture
The "Three Muses" which crown the main entrance to the National Drama Theatre, have already become its symbol. The sculpture represent the main forms of theatrical Greek culture: Drama (Calliope), Comedy (Thalia) and Tragedy (Melpomene) patronize the wide and diverse genres in the theatre's repertoire. Three Muses on its facade became not only the symbol of this theater but also worldwide recognized art.
Events and Adventure
9. Traditional Street Music Day
Street Music Day (translation from Lithuanian – Gatvės muzikos diena, for short – GMD) – traditionally organized on the third Saturday of May is the day when professional musicians and amateurs come out to perform in the streets, courtyards and squares of many Lithuanian cities. You can hear various genres of music, including rock, classical, jazz, avant-garde, folklore, African rhythms, musicians perform various music related performances with various musical instruments (even heaters).
10. Hot Air Balloon Flights
Vilnius is one of the few cities in Europe where people can fly with hot air balloon, as they can take off and land in the very center of the city. You can choose your flight in the early morning or in the evening. Check the spots, where balloons take off – it's a tradition of the locals to gather there, sit on the grass and watch the colorful air balloons take off and flight over Vilnius.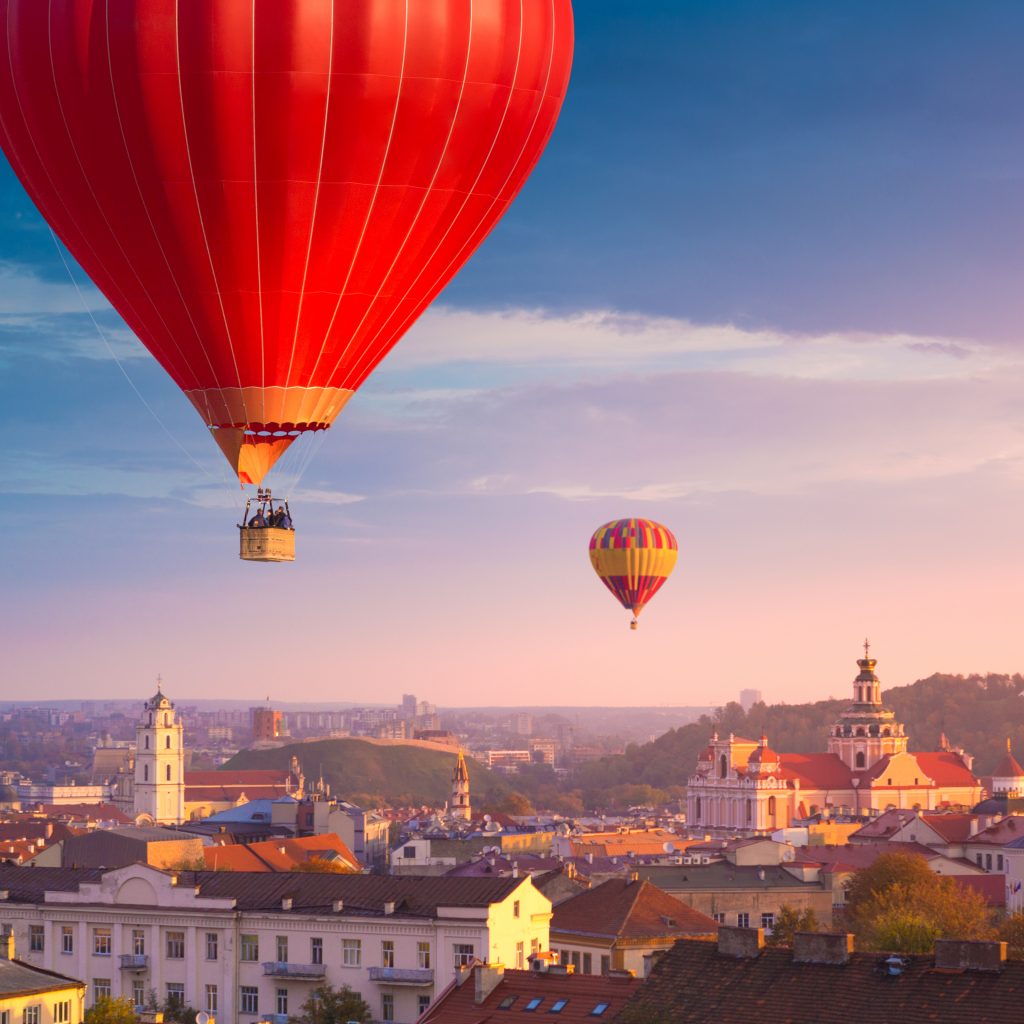 11. Song and Dance Festival
Lithuanian Song and Dance Festival is a massive traditional festival that comes to Vilnius in July every four years. Since regaining the Independence in 1990, the event has gained the status of the national celebration.
12. Vilnius Culture Night
On a third Friday of June Vilnius comes alive for this wonderful, one-night-only festival. The city's nooks and squares become a network of stages on which singers, dancers, musicians, actors, performance artists and others from Lithuania and beyond entertain a party-minded populace.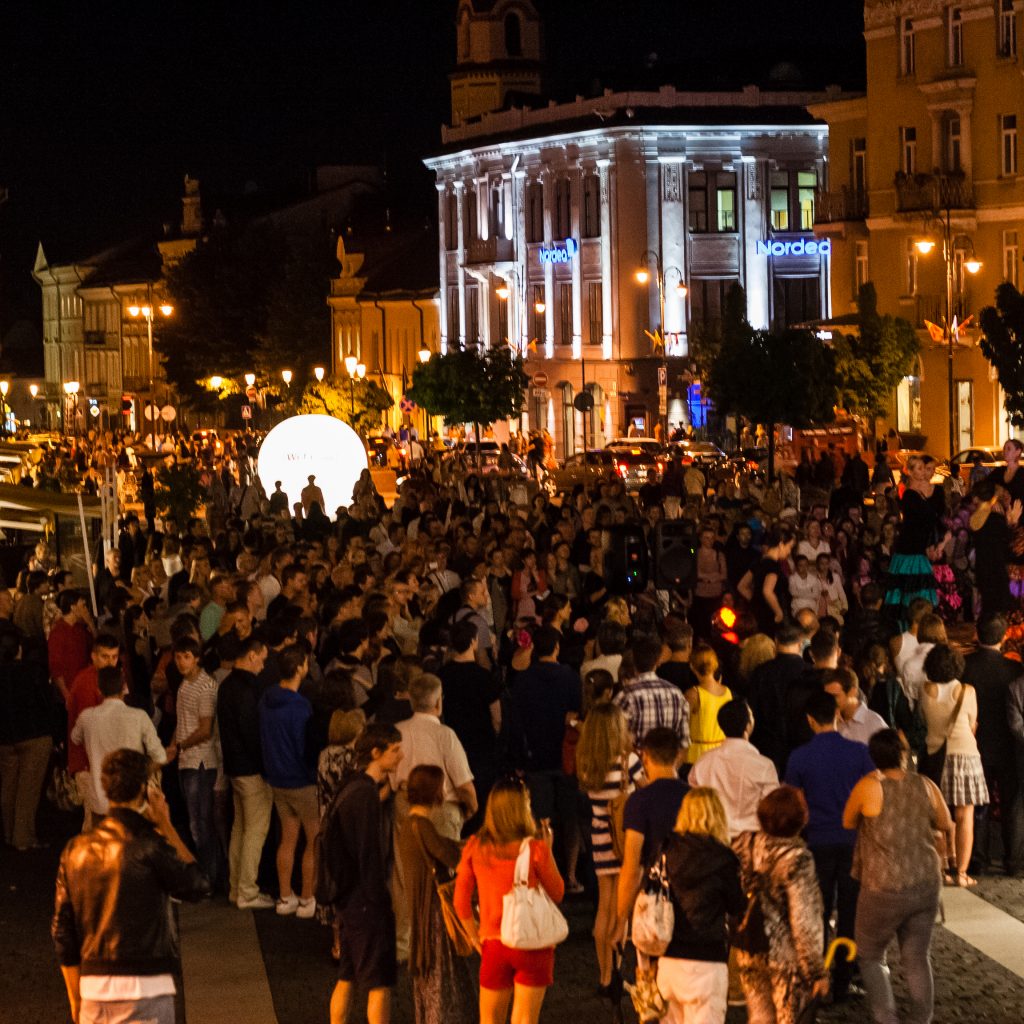 To taste
13. Food Market "Hale"
Traditional market stalls mingle effortlessly with on-trend cafes at Halės Turgavietė, one of the city's oldest food markets. The glossy metal and glass construction, completed in 1906, is a delightful place to mingle and meander. The market's roof and modern form, completed in 1906, coincided with the metal structures – bridges, towers, and railway stations – sprouting up across in Europe at the time.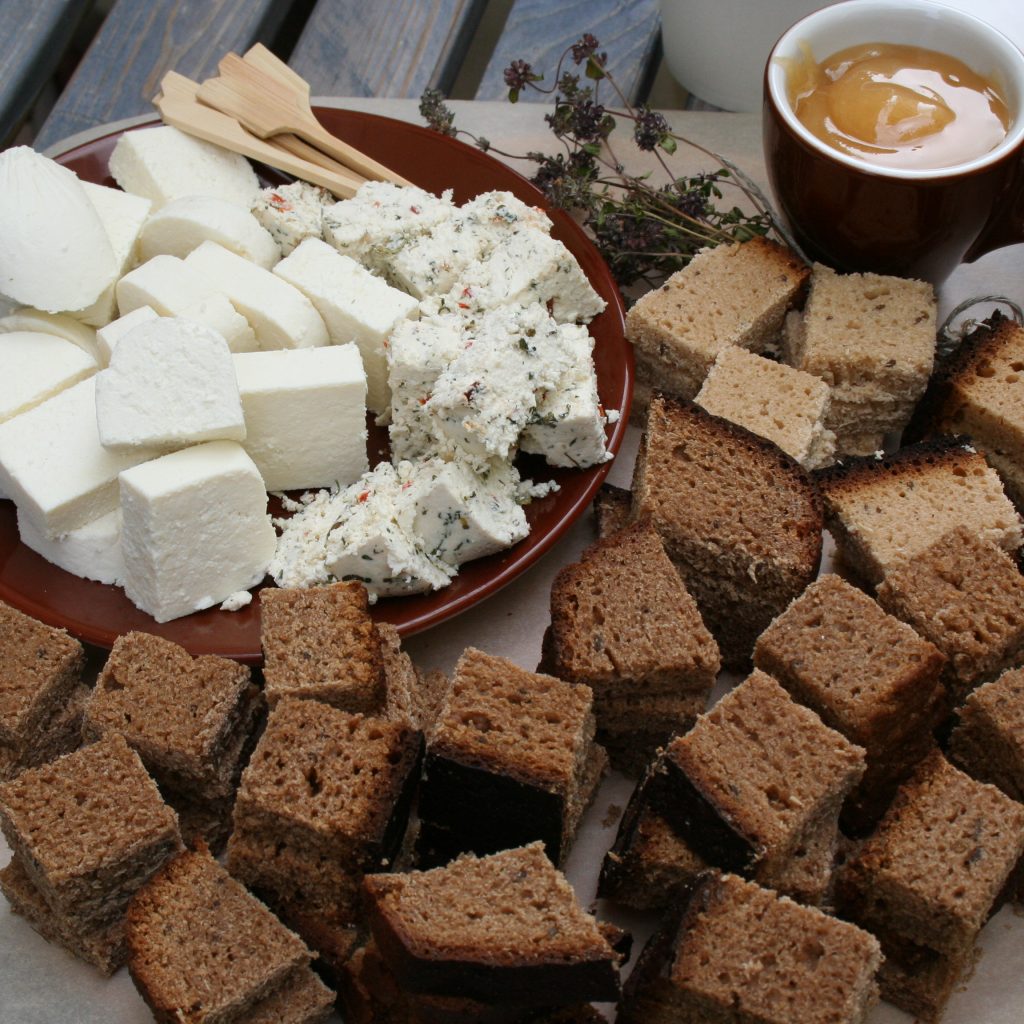 Vilnius Goes International
14. Jewish Vilnius – Choral Synagogue
Vilnius Choral synagogue was opened in September 1903, on the Jewish New Year. The building, designed in the Moorish style, has a women's section and premises for the choir on the second floor. This is the only Jewish house of worship that survived after World War II in Vilnius. Prayers are held in the Synagogue every day according to the misnagdim tradition.
15. Orthodox Cathedral of the Theotokos
Cathedral of the Theotokos in Vilnius is the main Orthodox Christian church of Vilnius and the entire Lithuania. It was built before the Christianization of Lithuania in the fourteenth century, when the Grand Duchy of Lithuania was a pagan European country.